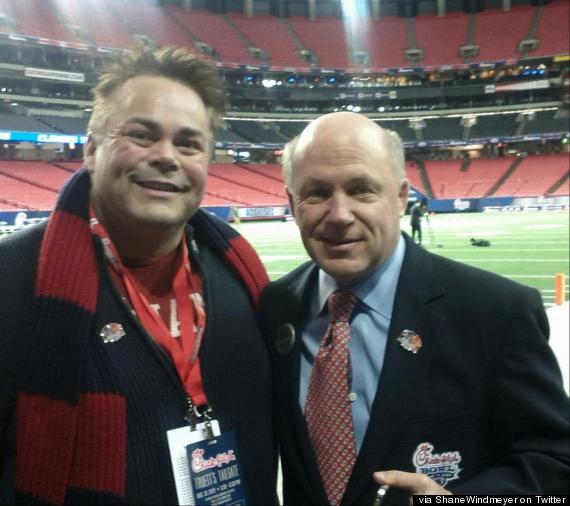 Shane L. Windmeyer, founder/exec. dir. of Campus Pride
and Dan Cathy, president of Chick-fil-A
at this past year's Chick-fil-A Bowl.
Shane L. Windmeyer, the founder and executive director of
Campus Pride
(the leading organization for lesbian, gay, bisexual and transgender (LGBT) and ally college students) wrote
this
in the Huffington Post about the humble and mature initiatives that
Chick-fil-A
president Dan Cathy took this last summer with
Campus Pride
, during the whole blow-up over his statement on marriage and
Chick-fil-A
's support of organizations that oppose homosexual marriage.
The article confirms that neither Windmeyer or Cathy changed their respective views on theology, marriage and politics, but they were able to have honest, respectful and amicable conversations that turned into what would seem a very unlikely friendship.
Read the
whole article if you can
. The fact that such peace is possible in spite of division is counter-culturally hope-giving.